All about Mobile Medical
The mobile lithotripsy unit made its first appearance in June 1995; the staff onboard treated their first patient at Southern Cross, Christchurch. With close to 15,000 patients treated since its foray, the unit services both private and public hospitals across the country and creates additional capacity for hospitals and medical centres to treat patients close to home.
The lithotripter is operated by four specialised Medical Radiation Technologists (MRTs) who work one week out of four. The MRTs are highly skilled and experienced staff whose role is not only to operate the lithotripter but to review results following treatment and determine whether the patient needs to have further treatment. The local urologists, anaesthetists and other nursing and technology staff are trained to work on the unit when it visits their community.
The unit is driven by three 'steerologists' (drivers) who work in shifts and carry out maintenance on the vehicle as and when required.
Where we go
The lithotripsy unit works on a four-week roster visiting the North Island for three weeks and the South Island for one week; travelling as far north as Whangarei and as far south as Dunedin.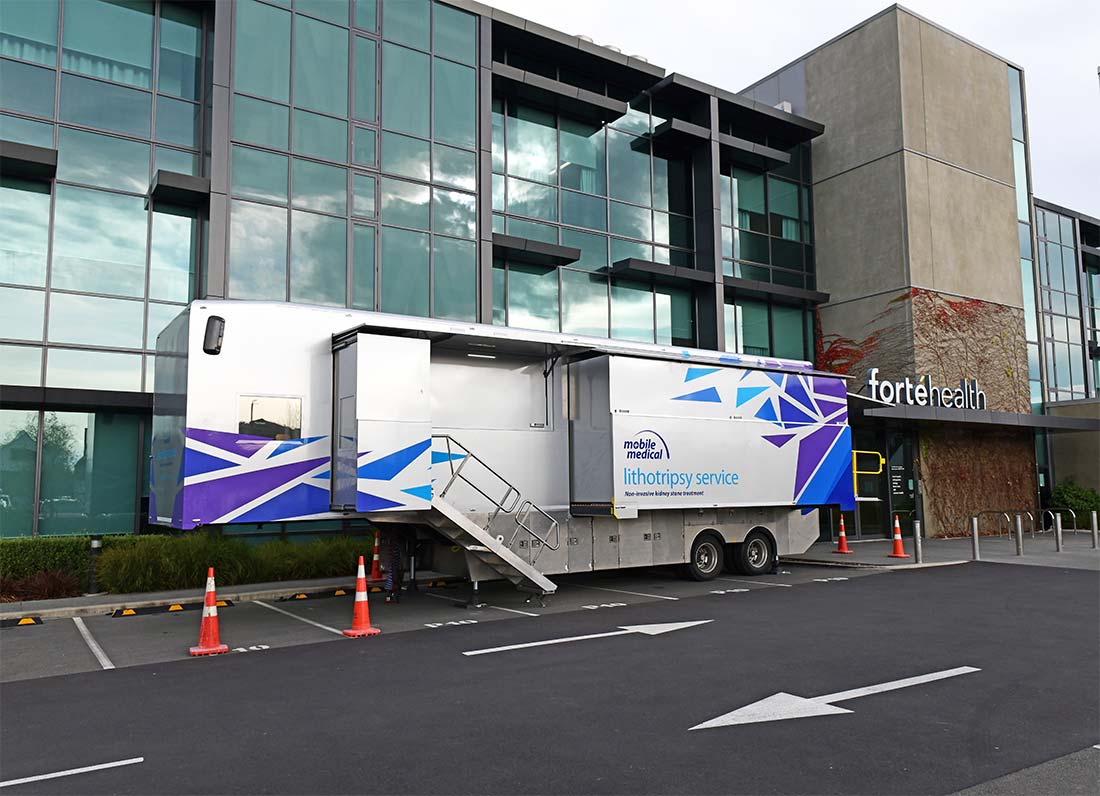 Lithotripsy service
The lithotripsy unit provides a mobile operating theatre environment with a dedicated lithotripsy machine for the treatment of kidney stones and other calcifications. While very effective, the lithotripsy machines are expensive and most regions in New Zealand do not have a sufficient case load to justify the purchase of their own equipment. The solution was to mobilise a purpose-built unit allowing equal access to suitable patients throughout New Zealand.
Sharing the facility ensures the service can be delivered in a cost-effective manner. The mobile service also allows patients to be treated by their own urologists, in their own town.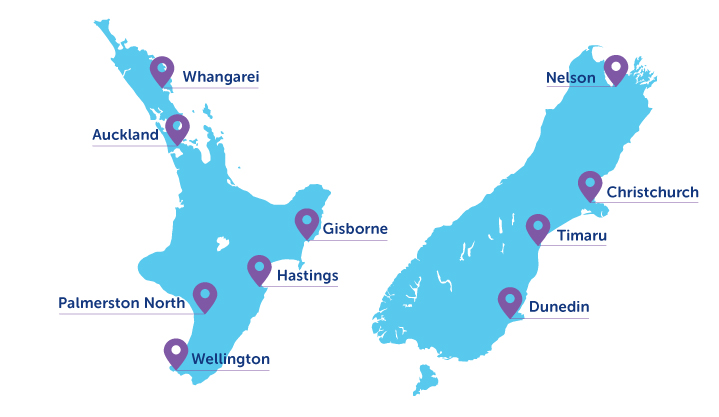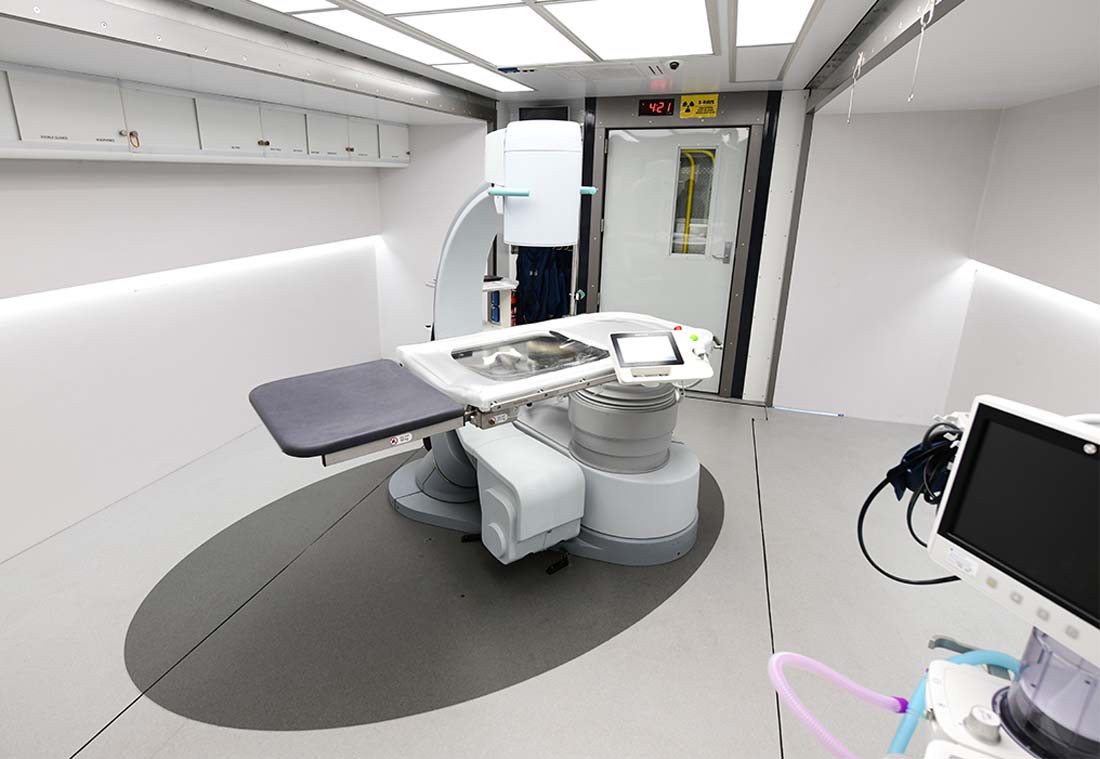 The mobile lithotripsy unit 
The unit has been specially designed to allow the walls to extend out to create a full-sized operational theatre environment; and is fully fitted with everything required to perform lithotripsy and other minor urological procedures, such as pancreatic stones, urethra stones and other calcifications.
Our equipment
The customised unit is equipped with a state-of-the-art lithotripter, the Storz Modulith SLX-F2, which was designed and built in Switzerland. This cutting-edge technology has been pioneered to meet the highest of standards of precision and has been used in millions of successful treatments around the world.
The unit is also equipped to provide all levels of anaesthesia, as well as other sophisticated medical technology including dual imaging (x-ray and ultrasound) and computer equipment to ensure a high standard of service and patient care. This technology also means the unit can be used independently of the services in the hospital (apart from recovery facilities).